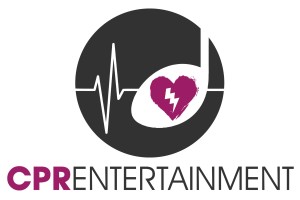 CPR Entertainment launches stand-alone management and merchandise portals ushering in a new era of business opportunities.
The company was originally formed by Gina Mendello in 2000 to support her management of Australian guitar virtuoso Tommy Emmanuel, and the sale of his merchandise. Other clients were gradually added as ancillary business, but with the conclusion of their management relationship, the focus has now shifted to create a full service management, booking and merchandise business for a unique roster of musical talents.
Daniel Champagne is CPR Entertainment's most recent signing. This brilliant 25 year old Australian singer/songwriter/guitar virtuoso promises an amazing future. Already an accomplished touring musician and recording artist from the age of 18, Daniel is pure potential whose star is on the horizon and rising quickly , and has recently won the Independent Acoustic Music Award for best Folk/ Roots/ Americana Track. He is already represented by Fleming Artists in Australia, USA and Canada. We are currently seeking record and publishing company relationships. Click here to view Daniel's website.
Jesse Cook is Canada's most prominent and accomplished guitarist with a long history of chart-topping albums and awards, and tremendous live touring show with full band. Nuevo-Flamenco-World Music would be considered his genre. His prolific repertoire has been heard in media from Sex and The City, to ice skating champion routines during Olympic games. His success story continues with the soon-to-be-released album One World distributed by Entertainment One Music Group world-wide. Jesse is booked by Monterey International in the USA, Feldman Agency in Canada, and The Kurland Agency for the rest of the world. Click here to learn more Jesse's website.
Peppino D'Agostino hails from Italy and records and performs a unique style of acoustic guitar music as well as prolific work as a songwriter and collaborator with a number of great artists including Carlos Reyes, Stef Burns, Martin Taylor and Jeff Campitelli. His recent release Penumbra, released by Mesa/Blue Moon Records, has garnered great reviews and airplay world-wide. Peppino is a highly valued teacher at a number of prestigious guitar camps and workshops around the world and continues to break new ground in composition and performance. Click here to view Peppino's website.
Antsy McClain and his band The Trailer Park Troubadours have a huge following starting on the west coast of the USA, and now branching out around the country with a flock of "Flamingo Heads" following them wherever they go. Antsy's infectious, folksy humorous songwriting and high energy performances gain fans wherever he goes. He has a long list of albums, and DVDs as well as book, and even incredible artwork as he is also an accomplished Graphic Artist. The fun never ends with both solo and band shows filling rooms around the country. Click here to check out Antsy's website.
Booking clients includes work with Australian singer/songwriters Rick Price and Anthony Snape, accomplished singer/songwriter Pam Rose, English guitarist Clive Carroll, and CPR aims to expand their booking capabilities over time.