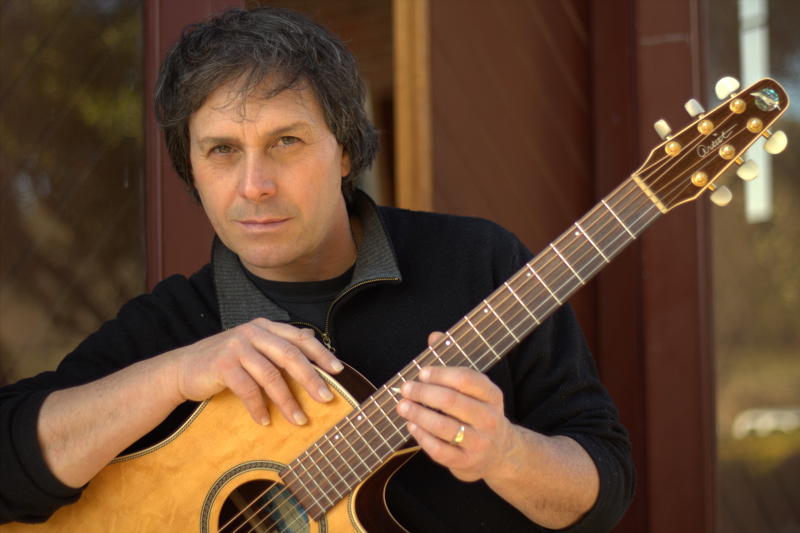 Peppino works solo as well as having several packages that are currently being marketed.  Here is just a sample of his solo work.  There are a lot of YouTube clips out there on him with plays in the tens of thousands.
Peppino is going to be doing a package called The Great Guitars in Performing Arts Centers in October with Martin Taylor, Frank Vignola and Vinny Raniolo.  He has been included in several guitar packages such as this that have toured the country.
Peppino works with Carlos Reyes renown harpist and violinist from Paraguay in a great and incredibly entertaining lifestyle package perfect for wineries and summer festival.  Take a look at a couple of their videos.  They are just awesome.
Peppino D'Agostino and Carlos Reyes Videos
Peppino works with Jeff Campitelli (drummer from the Joe Satriani Band) in a really unique show.  They've had lots of success with this show.  Take a look:
Peppino D'Agostino and Jeff Campitelli Video
Peppino releases his albums through Mesa/Blue Moon Records and his most recent release PENUMBRA (click for a link to the entire album for you to hear).  It was met with fantastic reviews from guitar press and he had a publicist working the album as well as the tour that followed it last year.  We are now in the midst of planning a duets album with Mesa/Blue Moon and with all the fantastic alliances that Peppino has – from Tommy Emmanuel – whom he has supported and played with many times – to Martin Taylor, to many other great and well known players with their own fan bases to whom we can market the album.
Peppino is a charming, engaging performer and since I have started managing him we have been building up his social media profile and his YouTube channel, both of which are increasing in popularity exponentially.  A side project for Peppino is that of an incredible chef of Italian Cuisine.  Peppino Cooks is a site and project that will be gradually developed and will result in a video cooking blog and cook book one day.  We had one idea for a house concert where not only will Peppino come and perform, but he'll cook you dinner, too.
Peppino is quite a busy instructor as well, doing guitar workshops all over the world.  He creates his own guitar camps, as well as attending those in Europe and the USA on a regular basis.  He has recently created an instructional project Acoustica Poetica with Truefire Media that is currently being marketed on-line through their very successful portal.